Watching other people's kids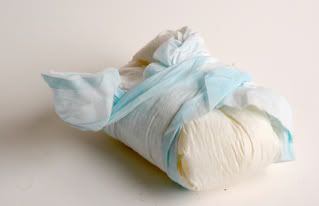 There is something funny about other people's kids. Their poop is about 10 times stinkier and at least twice as green as my own kids'. Their cries are screechy and painful. So why do I do it? A lot of daycare providers I know give one honest answer—to stay home with their own kids. This was my answer a year ago.
But there is more to it now. When I first started this, Charlie and his new buddy had just turned 2. In the first week, they learned all their colors, then immediately started counting to ten. The next week or so, they seemed to spontaneously learn their shapes. Over the next few months we learned manners and they started to respect me a little. I loved watching them learn and enjoyed watching Charlie interact with different kids.
I've found that they have as much to offer Charlie as vice versa. They teach him crazy antics, help develop his verbal skills, teach him to share and play nice. They say funny things. They are aloof for months on end and then suddenly, start to hug me. They squeal at stupid things and giggle when they see food, trucks, poop, or bugs. They are eager to learn about everything and appreciate even my lamest attempts to teach them. They laugh at me when I dance and imitate me when we do Itsy Bitsy Spider.
And, finally, not only do I not have to talk about TPS Reports, but I find myself saying things like:
Stop licking the table
Don't lick his finger
The baby is not a couch
Don't eat that booger
Don't sit on her face
You cannot own the color blue. You can share your favorite color.
Are you licking the floor again?
No, we do not eat cat food here.
And so on.
Plus, they give me a lot to write about. So I'm in this for awhile.